CBN & BANKING CHARGES IN NIGERIA – A Regulator gone Rogue? (PART 1)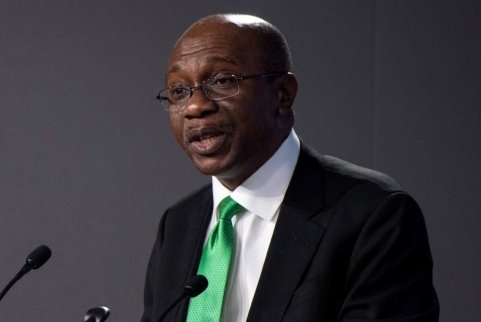 A GLOBAL PERSPECTIVE
Globally, the functions of a central bank are well established. The apex bank is a key player in a nation's economy. Its focus on monetary policy is usually aimed at maintaining inflation rate within agreed band or target amongst other mandates.
However, in Nigeria, there appears to be a scope creep going on at the Central Bank of Nigeria (CBN). The CBN appears to be fixated on championing revenue generation for the government. It matters little if it means contradicting and harming CBN's own monetary policy objectives and driving the economy into an avoidable economic slowdown.
The N50 stamp duty introduced by the CBN on Point of Sale (POS) transactions is for me the final straw in this saga of policy schizophrenia playing out at the CBN. For a long time, Nigeria has been a mostly cash-based society. When Sanusi Lamido Sanusi introduced the Cashless Policy in January 2012 while he was CBN governor, I and many others praised him for his courage to challenge the status quo.
It is understood that in any traditional society, making electronic payments easier, faster and cheaper is usually the needed impetus for a voluntary financial culture change. Along with other incentives, a cashless critical mass can be reached to support the development of the informal economy and modernise financial transactions.
In Nigeria, infrastructural deficit and technical difficulties have hindered the widespread adoption of the cashless policy. Particularly, internet penetration has been weak and the spread of electronic payment infrastructures such as Automated Teller Machines (ATMs), PoS terminals and others has been poor nationally. While these have improved over the past few years, any marginal gains seemed set to be reversed by the current CBN's stance to support the federal government's revenue generation drive at all cost.
This POS charge is coming against the backdrop of continued challenges with other payment channels such as ATMs, online banking, instant transfer and mobile banking. Added into the mix are the plethora of charges bank costumers face daily. According to the CBN Banking Guide, 2017-2019, some of these unpopular charges include monthly card maintenance fee of N52.50, ATM interbank charge of N65 after third withdrawals, and SMS alert charge of N4 (whether you received the text or not).
There is also a N52 charge for electronic transfer service, charge for hardware token can be as high as N4,000, and charge for one-time pin (OTP) is N4. N20 is charged by banks for each page of printed statement of account. And now comes the new N50 charge on POS transactions.
Consequently, there has been a spike in the use of cash transactions by Nigerians who are intent on avoiding this new charge, according to media reports. This is the exact opposite of what cashless policy should be. Retailers and fuel stations have all reported a quantifiable increase in the use of cash as the preferred payment method by customers over the past few weeks.
It seems the CBN is sabotaging its own cashless policy through a harebrained policy of revenue generation for the government. This move negates any drive by CBN for financial inclusion. Also noteworthy is the fact that the POS charge applies to every transaction regardless of the amount.
According to figures from Nigeria Inter-Bank Settlement Systems Plc (NIBSS), in 2017, there were 146.3 million POS transactions in Nigeria. The figure was 285.9 million in 2018, which shows an appreciable increase. This upward trend is expected to flatline or even reverse in 2019, especially as we expect the figure for the final four months of the year to decline comparatively.
According to the CBN's website and publications, the objectives of its cashless policy are as follows:
1.    To drive development and modernization of our payment system in line with Nigeria's vision 2020 goal of being amongst the top 20 economies by the year 2020. An efficient and modern payment system is positively correlated with economic development, and is a key enabler for economic growth.
2.    To reduce the cost of banking services (including cost of credit) and drive financial inclusion by providing more efficient transaction options and greater reach.
3.    To improve the effectiveness of monetary policy in managing inflation and driving economic growth.
In addition, the cash policy aims to curb some of the negative consequences associated with the high usage of physical cash in the economy, including:
–    High cost of cash: There is a high cost of cash along the value chain – from the CBN & the banks, to corporations and traders; everyone bears the high costs associated with volume cash handling.
–    High risk of using cash: Cash encourages robberies and other cash-related crimes. It also can lead to financial loss in the case of fire and flooding incidents.
–    High subsidy: CBN analysis showed that only 10 percent of daily banking transactions are above 150k, but the 10 percent account for majority of the high value transactions. This suggests that the entire banking population subsidizes the costs that the tiny minority 10 percent incur in terms of high cash usage.
–    Informal Economy: High cash usage results in a lot of money outside the formal economy, thus limiting the effectiveness of monetary policy in managing inflation and encouraging economic growth.
–    Inefficiency & Corruption: High cash usage enables corruption, leakages and money laundering, amongst other cash-related fraudulent activities."
Given the above lofty and worthy intentions of its cashless policy, I do not understand why the CBN is now deliberately sabotaging its own plans by this new policy. The cashless policy by the CBN is actually laudable. The contradiction and conflict of intention and purpose brought in by the imposition of an e-payment charge is what makes the CBN look confused and its policy confusing to many. Schizophrenia is a better description of this mess.
For one thing, too many charges (including the new charges on cash deposits above a set limit) will discourage savings as people see the value of their money reduce daily by too many bank and transaction charges, as well as the high inflation that is making people poorer year-on-year.
This policy confusion goes beyond the POS charge. The Federal Inland Revenue Service (FIRS) says it will impose tax on transactions done online. Therefore, if you use cash, CBN will penalise you; if you do cashless transactions FIRS will tax you. This gives a whole new fillip to the informal economy, where cash reigns and transactions are done below the table.
The CBN's cashless policy should be lauded and I will encourage an even greater pace of implementation. But I will advise the CBN to eliminate the POS charge as well as the charge on cash deposits. There are already charges on cash withdrawals above a certain limit. This may even be increased slightly if the aim is actually to further drive uptake of the cashless policy.
The CBN can then support a policy intervention that seeks to increase broadband penetration and investment by the banks and telcos in e-payment infrastructures as some of the steps to promote a cashless economy. These policy confusions by the CBN must stop if the Nigerian economy is to inspire confidence and citizens are to trust the financial sector.