Dr. Charles Omole is a Lawyer, Security consultant, Trainer and Strategist to businesses and governments across Europe, Middle East and Africa. Also, a Constitutional law scholar, he brings together an excellent academic & research pedigree and practical industry experience in a compelling proposition. He is a global expert in Law Enforcement Jurisprudence and Organizational Transformation.
A first-class strategist and trainer; Dr Omole is a world-renown expert in matters relating to Good Governance in National Security operations, Security Sector reform, Excellence in Policing, and Leadership Development. He has worked in over 40 countries and advised many nations on reforms to Security Services. Alongside his many global scholarship interests, Dr. Omole also sit as a Judge in the London Circuit of the British Judiciary in both the Crown & Family Courts.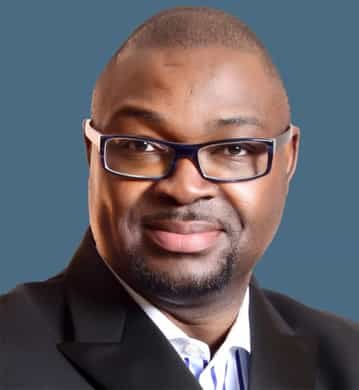 He received his LLB at the University of Buckingham, England. Through his research in the United Kingdom into International Intelligence and Policing, he obtained his LLM in Global Security and Constitutional law. Dr Omole also holds a PhD in Organizational Leadership and Management.
Rarely have the academia, industry, political and government proficiencies been effectively combined in one individual. He is the pioneering Director General of the Institute for Police and Security Policy Research (IPSPR), an independent African-focused research institute to promote collaborative research and reform programmes between the police, military, security practitioners, the academia and security industry experts across the African continent.
With his wide-ranging experience in economics, business, technology, organizational change, politics, the judiciary, national security, policing, human capital development and leadership coaching, Dr. Omole combines an incredibly vast and versatile range of expertise in operational management, enterprise development, leadership, corporate transformation, security sector reforms, and strategic change management. This makes him a formidable strategic consultant and sought-after National Security Adviser around the world.
He is a bestselling author of over forty books on policing, politics, law, national security, leadership and faith matters. Dr Omole is a foremost expert on police and security operations in Nigeria and a world-class consultant on Security Sector Reforms to many top national governments and adviser to several international corporations.